Murchinson's Attempt to Seize Control of the Nano's Board, Despite No Expertise in the Business and No Plan for the Company, Places Shareholders' Investment at Grave Risk
Consequently, Members of Nano Senior Management Have Indicated That They Do Not Intend to Serve Under a Board that Includes Directors Paid by Murchinson, Who Are Focused On Our Cash 
Specifically, Should Murchinson Obtain Any Board Representation,
 Mr. Stern will Step Down as CEO of Nano Following the Annual General Meeting
The Choice is Clear – Support ALL YOUR Current Board That Has Been Working with Management to Execute a Focused Plan to Drive Value,
OR:
Loose a Reliable Honest Board and Major Part of the Management
Waltham, Mass., Aug. 11, 2023 (GLOBE NEWSWIRE) — Nano Dimension Ltd. (Nasdaq: NNDM, "Nano Dimension" "Nano" or the "Company"), a leading supplier of Additively Manufactured Electronics ("AME") and multi-dimensional polymer, metal & ceramic Additive Manufacturing ("AM") 3D printers, today released a statement about Murchinson Ltd.'s ("Murchinson") self-interested attempt to seize control of Nano's Board of Directors ("Board"). The Board also announced that the Company's Chief Executive Officer and Chairman, Yoav Stern, has informed the Board that he intends to resign from his Board positions before the upcoming Annual General Meeting (the "AGM") and will resign as Nano's Chief Executive Officer after the AGM, if any of the Murchinson nominees are elected to the Board.
Statement from the Board:
The stakes for Nano's shareholders have never been higher. Murchinson is a small, non-institutional fund with a junior team, trying to establish itself as a legitimate "activist". Murchinson's cronies have been paid to serve as its director nominees, and the fund has offered no strategic plan whatsoever for creating value at Nano. A decision to support Murchinson clearly places your investment at risk. Numerous engagements with Murchinson's representatives over the past several months in court proceedings, (including their allegedly senior analyst, Mr. Sarfati, testifying under oath), have made it clear that they have no ideas or plans with regards to Nano's business, and it's clear their only goal is to liquidate the company and seize profits and gains for themselves.
Consequently, members of Nano senior management, including CEO Yoav Stern, have indicated that they do not intend to serve under a Board which includes any director paid by cash-chasing-predator-Murchinson.
Mr. Stern commented: "My decision today is mine, and mine alone. I remain confident in Nano and its Board, and unequivocally trust our uniquely capable group of eight directors. They continue to demonstrate the utmost loyalty to the Company and its shareholders without being paid any cash compensation, only granted minimal RSU/equity vested over 3 years of service. They entrusted me to lead Nano Dimension 30 months ago, under unusual circumstances, and I am grateful for that."
Mr. Stern made clear: "I simply refuse to work with any representatives of Murchinson, a predator group intending to dismantle Nano, whose loyalty is paid for with 'golden leashes'. Murchinson director nominees have all accepted inducement payments ($50,0000 each) just for selling their biographies to Marc Bistricer, Murchinson's Chief Executive Officer. He, together with Murchinson, agreed to pay more than $8 million to settle charges brought by the Securities and Exchange Commission (the "SEC") for securities law offenses1, and is also currently facing accusations by the Ontario Securities Commission (the "OSC"), which has requested that the Ontario Capital Markets Tribunal issue an order permanently prohibiting Mr. Bistricer from trading in any securities or derivatives, among other relieves."
Mr. Stern added:
"The choice is clear – continue to support ALL OF YOUR current Board members that have been working with management to execute a focused plan to drive value,
OR:
Allow 'the foxes into the henhouse'. By letting ANY Murchinson/Bistricer-paid-directors into the Board you are practically turning the keys over to Murchinson, who not only will likely be left with no team to lead the Company, but simply plan to liquidate Nano's cash assets to the detriment of shareholders.
"We urge shareholders to vote FOR ALL the current Nano Board members who are each committed to protecting your investments and increasing its value."
The Facts Are Clear:
Mr. Stern Stated, "Should Murchinson's nominees become directors, they are explicitly conflicted due to the compensation arrangement with their payor, Murchinson, and cannot represent the interests of Nano and its shareholders. Further, should any of those nominees be elected, unfortunately I shall neither be able nor ready to serve under a Board that includes representatives whose loyalty was purchased by Bistricer for Murchinson's financial benefit."
The estimated price of investment for Murchinson and Anson Funds Management LP ("Anson") is approximately $2.00-$3.00 per share. Their intention to liquidate the cash assets at approximately $4.00 per share will enable them to create a return for themselves of 33%-50% over 6-12 months period.
In contrast, Nano's shareholders should calculate for themselves if this $4.00 per share return on their cost of investment is attractive enough compared to the much higher value per share, expected if Nano will continue its growth rate. Nano present Board is comprised of a uniquely capable group of experienced Directors, who not only have the diverse skills required to drive significant long-term value, but also demonstrate the utmost commitment to protecting the company and all its shareholders.
Nano Strategy is Factually Proven by Demonstratable Results:
Nano is executing the right strategy: A multi-pronged growth strategy, which is buoyed by strong fundamentals, and is being overseen by a Board of nine highly qualified individuals, seven of whom are independent. This growth strategy includes disciplined, well calculated, and carefully chosen M&A objectives, as well as driving strong organic growth from leading technology development and innovation efforts. Nano has the strongest balance sheet in the industry and is poised to accelerate its value creating consolidation strategy.
Nano's Performance 2020 – 2023:
Nano's ambitious and focused M&A strategy, combined with strong organic growth has already driven significant value creation in recent years:
$4.4 million revenue run rate in 2020-2021, up to approx. $60 million annual revenue run-rate in H1/2023
Approximately 50% organic growth since July 2022.
Gross margins of almost 50%
Six synergistic product lines with hundreds of machines sold across four continents:

Additive Manufacturing Electronics ("AME")
Additive Electronics
Additive Manufacturing ("AM") – Metal and Ceramic
Micro-Additive Manufacturing
Ink Systems
Deep Learning AI for Industrial, AM, AME, and other applications

Six integrated acquisitions and $1.1 billion of cash and equivalents on the balance sheet
Five R&D and manufacturing centers in Netherlands, Switzerland, Germany, the UK, and Israel
Sales and marketing operations in Boston, MA
We strongly urge shareholders to vote for Nano's highly qualified, top-calibre director candidates TODAY. Do not let bad actors with questionable motives steal shareholders' investments.
Murchinson's Profile as a Predator Self-Serving Group:
Murchinson's campaign is grounded in self-serving-interest: Murchinson is engaging in a blatant attempt to make a quick profit by gaining access to the Company's significant cash reserves, at the expense of substantial much higher value creation potential for all other shareholders.
They have presented no strategic plan, no vision for Nano's future, nor any nominees with successful 3D printing or digital-cloud-manufacturing industry expertise. The only nominee who has operated in the periphery of our industry, Mr. Ofir Baharav: He has failed repeatedly and left his positions, joined a startup in which he led its product to a colossal failure, then got into fights with his partners and investors and was ousted as well.
Murchison's own senior analyst, Mr. Moshe Sarfaty, in his July 2023 Israeli court testimony in response to questions from an Israeli court judge regarding Murchinson's understanding of Nano's business activities and valuation, responded with, among other things: "I don't analyze the activity, because I don't understand 3D printing…. we really have no idea what is not good and what is not good to do here." With no insight into the business, one can only conclude that Murchinson's intention is to take control and liquidate Nano's cash assets without regard for realizing Nano's long-term value for shareholders.
Murchinson's playbook is simple:
Find promising companies such as Nano, furtively acquire a large position, and then seek to dismantle the company and distribute its cash for their own benefit. Nano shareholders cannot trust Murchinson's CEO, Marc Bistricer, to uphold his fiduciary duties when he is currently standing for a trial in front the Ontario Capital Markets Tribunal on allegations of illegal trading activity.
Murchinson's and Mr. Bistricer's Troubles with the Law:
Mr. Bistricer has a well-documented track record of problematic actions and poor judgement that render him and any representatives of Murchinson unfit as a public company director.
Accusations by the SEC of violation of sections of the Securities Exchange Act of 1934, which ended up with a settlement and a payment of an $8 million by Murchinson.
Mr. Bistricer is currently defending himself in a complaint filed by the Ontario Security Commission demanding that any registration or recognition granted to Bistricer under Ontario securities law be terminated or suspended or restricted, and that Mr. Bistricer:

ceases trading in any securities or derivatives permanently.
be prohibited from acquiring any securities permanently.
resigns any position he may hold as a director or officer of an issuer.
be prohibited from becoming or acting as a director or officer of an issuer permanently.
resigns any position he may hold as a director or officer of a registrant.
be prohibited from becoming or acting as a director or officer of a registrant permanently.
resigns any position he may hold as a director or officer of an investment fund manager.
be prohibited from becoming or acting as a director or officer of an investment fund manager permanently.
be prohibited from becoming or acting as a registrant, as an investment fund manager or as a promoter permanently.
pays an administrative penalty.
disgorges to the Ontario Securities Commission any amounts obtained because of the non-compliance with Ontario securities law.
pays the costs of the investigation and the hearing.

Murchinson and Mr. Bistricer are currently in litigation with Nano in the New York State Court. Nano's state court litigation alleges that Murchinson and Anson inappropriately manipulated the market for Nano's ADSs by working in tandem to lower the price of the Company's public securities in order to buy them for themselves, dismantle the Company, and distribute its assets for Murchinson's and Anson's own benefits, in violation of multiple laws and resulting in their unjust enrichment.
RECOMMENDATION:
Nano shareholders must decide if this $4.00 per share return is sufficient, in comparison to much higher expected long-term value if Nano continues its present growth rate. Nano's Board is comprised of a uniquely capable group of eight directors, who not only have the diverse skills required to drive significant long-term value, but also demonstrate the utmost commitment to protecting the Company and all its shareholders.
About Nano Dimension
Nano Dimension's (Nasdaq: NNDM) vision is to transform existing electronics and mechanical manufacturing into Industry 4.0 environmentally friendly & economically efficient precision additive electronics and manufacturing – by delivering solutions that convert digital designs to electronic or mechanical devices – on demand, anytime, anywhere.
Nano Dimension's strategy is driven by the application of deep learning-based AI to drive improvements in manufacturing capabilities by using self-learning & self-improving systems, along with the management of a distributed manufacturing network via the cloud.
Nano Dimension serves over 2,000 customers across vertical target markets such as aerospace & defense, advanced automotive, high-tech industrial, specialty medical technology, R&D and academia. The company designs and makes Additive Electronics and Additive Manufacturing 3D printing machines and consumable materials. Additive Electronics are manufacturing machines that enable the design and development of High-Performance-Electronic-Devices (Hi-PED®s). Additive Manufacturing includes manufacturing solutions for production of metal, ceramic, and specialty polymers-based applications – from millimeters to several centimeters in size with micron precision.
Through the integration of its portfolio of products, Nano Dimension is offering the advantages of rapid prototyping, high-mix-low-volume production, IP security, minimal environmental footprint, and design-for-manufacturing capabilities, which is all unleashed with the limitless possibilities of additive manufacturing.
For more information, please visit www.nano-di.com.
Forward Looking Statements

This press release contains forward-looking statements within the meaning of the "safe harbor" provisions of the Private Securities Litigation Reform Act of 1995 and other Federal securities laws. Words such as "expects," "anticipates," "intends," "plans," "believes," "seeks," "estimates," and similar expressions or variations of such words are intended to identify forward-looking statements. For example, Nano Dimension is using forward-looking statements in this press release when it discusses its Mr. Stern's intension to resign from the Company's board of directors, his intention to step down as the Company's Chief Executive Officer, the Company's multi-pronged growth strategy, including its M&A strategy and organic growth, the current Board's ability to drive long-term value and protect shareholders and Murchinson and Anson's intention to take control and liquidate the Company's cash assets. Because such statements deal with future events and are based on Nano Dimension's current expectations, they are subject to various risks and uncertainties. Actual results, performance, or achievements of Nano Dimension could differ materially from those described in or implied by the statements in this press release. The forward-looking statements contained or implied in this press release are subject to other risks and uncertainties, including those discussed under the heading "Risk Factors" in Nano Dimension's annual report on Form 20-F filed with the Securities and Exchange Commission ("SEC") on March 30, 2023, and in any subsequent filings with the SEC. Except as otherwise required by law, Nano Dimension undertakes no obligation to publicly release any revisions to these forward-looking statements to reflect events or circumstances after the date hereof or to reflect the occurrence of unanticipated events. References and links to websites have been provided as a convenience, and the information contained on such websites is not incorporated by reference into this press release. Nano Dimension is not responsible for the contents of third-party websites.
NANO DIMENSION INVESTOR RELATIONS CONTACT
Investor Relations | [email protected]
NANO DIMENSION MEDIA CONTACT
Kal Goldberg / Bryan Locke / Kelsey Markovich | [email protected]
__________________
1"Without admitting guilt."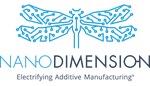 Originally published at https://www.einpresswire.com/article/649414232/nano-dimension-s-board-of-directors-emphasizes-shareholders-stark-choice-posed-by-murchinson-s-self-serving-campaign