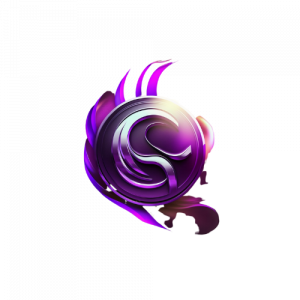 Embracing Creative Expression through Unique Designs
We are passionate about providing a platform for self-expression through our unique jewelry pieces that transcend gender boundaries and societal expectations"
— Mark Johnson
NEW YORK, NY, UNITED STATES, July 30, 2023/EINPresswire.com/ — Uvitu, a leading international ecommerce platform, invites jewelry enthusiasts to explore and embrace their unique sense of style with their fashion jewelry collection. Positioned as a trendsetter in the industry, Uvitu is redefining the world of jewelry, offering a diverse range of versatile fashion accessories that transcend boundaries. From necklaces and earrings to bracelets, watches, and rings, Uvitu presents a carefully curated selection of statement pieces, catering to both men and women, empowering individuals to express their creativity and make bold fashion choices.
Unveiling The Personal Style:

Uvitu's fashion jewelry collection is a treasure trove of artistic expressions, thoughtfully curated to inspire the trendsetter within. Each item in the collection invites exploration and experimentation, allowing individuals to discover the perfect pieces that elevate their unique style. With an emphasis on playful elegance, Uvitu's jewelry celebrates individuality, transcending traditional norms and offering the freedom to make a personal statement through fashion.
Embracing Versatility and Trendsetting:

Versatility stands at the core of the brand's ethos. From daytime to nighttime, from boardrooms to ballrooms, their trendsetting jewelry pieces effortlessly complement every moment. With a wide-ranging collection of necklaces, earrings, bracelets, watches, and rings that caters to both men and women, Uvitu wants to ensure that everyone can find pieces that resonate with their distinct tastes and preferences.
The jewelry is a celebration of creativity, empowering our customers to break free from the ordinary and embrace their inner trendsetter," says Mark Johnson, spokesperson for Uvitu. "We are passionate about providing a platform for self-expression through our unique jewelry pieces that transcend gender boundaries and societal expectations."
Elevating Personal Style:

Uvitu's commitment to elevating personal style is evident in their fashion-forward designs and top-notch craftsmanship. The brand takes pride in sourcing the finest materials to craft their statement jewelry pieces, ensuring that each item exudes sophistication and quality.
About Uvitu:

Uvitu is an international ecommerce store specializing in quirky chic fashion jewelry and fine jewelry collections. Embracing individuality and playfulness, Uvitu offers a wide range of statement pieces crafted with care and creativity. With a commitment to sustainability and ethical practices, Uvitu seeks to empower customers to embrace their unique sense of style and celebrate life's moments through exquisite jewelry.
For media inquiries or further information, please contact:

Media Contact

Name: Mark Johnson

Email: [email protected]

Phone: 1(866)235-8401
Mark Johnson
Uvitu
+1 866-235-8401
[email protected]
Women's Vegetarian Bean Skewers Bracelet
Originally published at https://www.einpresswire.com/article/646842377/celebrating-individuality-uvitu-s-quirky-chic-fashion-jewelry-collection