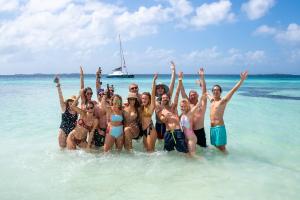 Noma Collective removes all barriers to remote working and announces new locations in Europe, North Africa and Latin America for remote workers in 2024
LONDON, UNITED KINGDOM, November 7, 2023 /EINPresswire.com/ — Noma Collective, the one-stop digital nomad solution announces new location editions in Lisbon, Portugal, Morocco, North Africa and Oaxaca, Mexico, catering to the needs of remote workers across Europe and the US.
Remote workers now have the luxury of choosing where on the planet to base themselves, but a successful digital nomad needs to consider so much more than just staying connected digitally.
Deciding on the ideal location to explore culturally during downtime and finding the right human connections to prevent loneliness are key to a successful digital nomad lifestyle. Finding access to reliable high-speed internet and well-equipped office or desk space in remote locations also needs careful planning. Remote workers need to feel safe in the knowledge that there is access to private and public spaces to match the scope of each project regardless of location. There will also be days when knowing that you have a room to call your own just to chill also needs to be part of the plan.
Noma Collective continues to take care of every logistical concern of the digital nomad by sourcing and delivering beautiful unique locations that are fully equipped to cater for all their requirements, under one simple price point, dependent upon location. 2023 has seen Lisbon keep its position as one of the most appealing and attractive cities in the world to digital nomads, according to research commissioned by leading property agents Savills. For remote workers looking to make their nomadic dream a reality, Noma Collective is continuing to tick every box, not just by securing the top destinations but by curating a seamless experience, globally.
Noma Collective founding director Daniel Thompson said "We are excited to be expanding into these markets as we continue to service the needs of this incredible growing global community. Every location is expertly set up to cater to the business and lifestyle needs of all remote working professionals. The success of the business is built on so much more than just providing accommodation and reliable Wi-Fi in beautiful locations, it's the logistics, careful planning, social events and sense of community that make us truly unique."
Over 650 nomads have joined The Noma community since its inception in February 2021. To date, Noma has hosted 300+ yoga classes, 100+ workshops, and 100+ group adventures.
As the remote work movement continues to grow throughout today's workforce, Noma Collective has expanded its global footprint to cater to the needs of this growing community with the launch of its new Editions for 2024. You bring your job; Noma Collective brings the world.
Vicky Ward
Noma Collective
[email protected]
Visit us on social media:
Facebook
Twitter
LinkedIn
Instagram
TikTok


Originally published at https://www.einpresswire.com/article/666128223/noma-collective-removes-all-barriers-to-remote-working-and-announces-new-locations