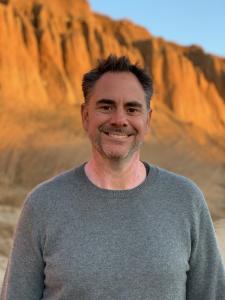 BEND, OREGON, UNITED STATES, August 15, 2023/EINPresswire.com/ — Puffin Drinkwear, makers of personality-infused apparel for your drink to wear, announces today that Tory Upham joins as the company's new CEO, bringing extensive experience in leadership, corporate development, and commercializing innovative new products. In addition, Puffin Drinkwear makes the Inc. 5000 at No. 131 in 2023 among the fastest-growing private companies in America.
Tory Upham will be succeeding Puffin Drinkwear's Interim CEO, Scott Allan. The selection of Upham was based on his accomplishments as an experienced executive leader in the sporting goods, outdoor, and action sports industry. With over 20 years as a hands-on operator, Upham is skilled in implementing process, scaling, and leading global brands through periods of high-growth. Upham brings a deep understanding of executing best-in-class product innovation, go-to-market strategies, and operational excellence.
"I could not be more enthusiastic about joining the Puffin Drinkwear team," said Puffin Drinkwear CEO, Tory Upham. "I am thrilled to help carry forward the incredible work the team is doing to 'bring fun and celebrate good.' Puffin's commitment to innovative design practices will continue to redefine Puffin's placement in new channels, and I look forward to broadening the brand's reach among new retailers, consumers, and collaborators."
Tory Upham was the President of CushCore and Kreft Moto, sister companies who design and manufacture premium products for two-wheel enthusiasts. Upham successfully revised the product development process and go-to-market strategy, including the launch of new product innovations, streamlining the sourcing process, and achieving product margin gains. Prior, Upham served as Global General Manager at Dakine Equipment, driving sales and margin growth while executing a complete operational reorganization. During his nearly 10-year tenure with Exxel Outdoors, Upham was instrumental in growing revenues threefold through global omni-channel expansion, broadening the licensed portfolio, and the acquisition of American Recreation Products.
In addition to his executive roles, Upham serves as a Board Member for Detail K2, a leading North American manufacturer of outdoor power equipment and trailers, and Operating Advisor with Ronin Equity Partners. Upham is active within the Oregon community including regular participation and support with Oregon State University (Outdoor Products Program) and the Central Oregon Trail Alliance (COTA).
Tyrone Hazen, Puffin Drinkwear's Founder, expressed confidence in Upham stepping up as CEO, "We're thrilled to have Tory join our team. With his previous experience as a leader in the outdoor, sporting, and action sports industry as well as being business savvy, he is the ideal candidate to take Puffin Drinkwear to the next level."
Puffin Drinkwear has seen accelerated growth over the last four years, seeing a 3,752% growth in three years, while expanding its product offerings with more than 100 designs. Puffin Drinkwear ranked No. 131 on the 2023 Inc. 5000, an annual ranking of the fastest-growing private companies in America. The prestigious ranking provides a data-driven look at the most successful companies within the economy's most dynamic segment- its independent, entrepreneurial businesses. Facebook, Chobani, Under Armour, Microsoft, and Patagonia gained their first national exposure as honorees of the Inc. 5000. Puffin Drinkwear further ranked No. 12 in the Products Category (nationally) and No. 1 in Oregon.
With the can-cooler brand's success, Puffin Drinkwear is releasing RAD (Really Awesome Drinkwear), a Fall 2023 line comprised of all new apparel, including raincoats, vintage sweaters, basketball and hockey jerseys, and new colors and patterns of the brand's pre-existing designs.
"Puffin Drinkwear's beverage apparel portfolio is expanding with truly innovative and quality products," said Upham. "The Puffin brand and business are built around the power of 'together' and we see a clear path ahead to deliver smiles, start conversations, and create community in a creative and kind way."
Based in Bend, Oregon, Puffin Drinkwear launched in 2018 and quickly gained traction online and in retail, now on shelves at over 4,500 stores throughout the United States and Canada, including R.E.I, Bass Pro Shops, L.L. Bean, Williams Sonoma, and Public Lands.

Brianna Rios
The Chatter Club
+19143960706 ext.
email us here
Visit us on social media:
Facebook
Instagram
YouTube
TikTok


Originally published at https://www.einpresswire.com/article/650050681/puffin-drinkwear-ranks-no-131-on-inc-5000-list-and-appoints-new-ceo