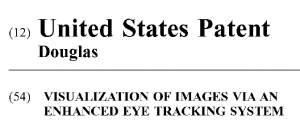 To assure a Soldier performs a comprehensive visual search pattern
ORLANDO, FL, USA, July 17, 2023/EINPresswire.com/ — Automatic Target Recognition (ATR) is useful in combat. For example, consider technology discussed in TPMI's 10 July 2023 press release. When ATR detects a target, TPMI's patented technology displays on an augmented reality headset a digital object at the target coupled with a corresponding high-resolution zone field of view. This will enhance a Soldier's ability to perform both rapid target identification and accurate characterization.
ATR is useful, but it is not perfect. It is possible that an enemy who is hiding in the bushes is not detected by ATR. A Soldier must maintain a comprehensive search pattern to maintain situational awareness and spot the hiding enemy, but given all of the challenges a Soldier faces … physical fatigue, mental fatigue, and others … how can this actually be done practically speaking?
In US Patent 11,442,538, TPMI's technology provides a method to analyze imagery from a scene to determine locations where a soldier needs to look, to determine based on an eye tracking system where a soldier is looking, and to selectively place digital objects at the locations within the scene to assure a comprehensive search pattern. Once integrated into the IVAS, this technology will have a profound impact on the Soldier's combat effectiveness in at least two scenarios.
First, consider an Army Ranger miles into a patrol on a hot day carrying nearly 100 pounds over uneven terrain. The fatigue the Ranger experiences can cause inadequate visual search patterns such as fixation on the ground ahead. In the '538 patent, selective placement of digital objects to assure a comprehensive search pattern is performed. For example, if the Ranger has not looked towards the East in the past 30 seconds, a digital white dot can be displayed on the IVAS in the East direction to remind the Ranger to look East thereby assuring comprehensive search pattern.
Second, consider an Army Ranger in a long duration fire fight. As discussed in TPMI's 5 July 2023 press release, TPMI's headset-based eye tracking system can be used for "coordinated targeting" for multiple Rangers in a squad to achieve a "coordinated strike". Even when a Soldier has an assigned target, the Soldier still must maintain situational awareness. That is where TPMI's '538 patent comes into play. The '583 patent determines locations where a Soldier needs to look and selectively places digital objects at the locations within the scene to assure a comprehensive search pattern. This is a game-changer because it assists the Ranger in maintaining situational awareness even in a fire fight.
When implemented on a soldier's mixed reality headset (e.g., the IVAS), TPMI's '583 patented technology will yield improved situational awareness, will improve survivability and will increase soldier lethality. The bottom line is the IVAS can be improved by integrating technology in the '583 patent. TPMI aims to work with PEO Soldier to integrate this novel technology into the IVAS.
About the author: Dr. Robert Douglas is a West Point graduate who: fought as an Infantryman in Vietnam with US units and a Vietnam recon company; worked in a combat development agency; studied nuclear war in the Joint Chiefs of Staff; patrolled in the desert for the UN in the Middle East with Russian war planners; and developed a system to assist Air Force space exercises. After leaving the service he spent over three decades in the defense industry rising from manager to vice president working programs ranging from sensors and missiles for Air Force aircraft to rubbing shoulders with Army scientists; to Army helicopters and combat vehicles as well as rapid target acquisition (RTA), night vision goggles and helmets sights.
Dr. Robert Douglas
TPMI, LLC
email us here
Originally published at https://www.einpresswire.com/article/644784356/a-fifth-major-improvement-to-the-integrated-visual-augmentation-system