SAN DIEGO, Aug. 17, 2023 (GLOBE NEWSWIRE) — KULR Technology Group, Inc. (NYSE American: KULR) (the "Company" or "KULR"), a global leader in sustainable energy management, today announced the decision to withdraw a proposed underwritten public offering. KULR has recently seen significant fluctuations in its stock price, giving management pause in its decision to move forward with the proposed offering.
KULR's CEO Michael Mo commented, "KULR's management felt strongly that it would not be in the best interest of the shareholders to proceed with an offering at this time."
The offering was being made pursuant to the shelf registration statement on Form S-3 (File No. 333-257697), including a base prospectus, filed with the U.S. Securities and Exchange Commission on July 6, 2021 and declared effective on July 13, 2021. This press release shall not constitute an offer to sell or a solicitation of an offer to buy these securities, nor shall there be any offer or sale of these securities in any state or jurisdiction in which such offer, solicitation or sale would be unlawful prior to the registration or qualification under the securities laws of any such state or jurisdiction.
About KULR Technology Group Inc.
KULR Technology Group Inc. (NYSE American: KULR) is a leading energy management platform company offering proven solutions that play a critical role in accelerating the electrification of the circular economy. Leveraging a foundation in developing, manufacturing, and licensing next-generation carbon fiber thermal management technologies for batteries and electronic systems, KULR has evolved its holistic suite of products and services to enable its customers across disciplines to operate with efficiency and sustainability in mind. For more information, please visit www.kulrtechnology.com.
Safe Harbor Statement   
This press release does not constitute an offer to sell or a solicitation of offers to buy any securities of any entity. This release contains certain forward-looking statements based on our current expectations, forecasts and assumptions that involve risks and uncertainties. Forward-looking statements in this release are based on information available to us as of the date hereof. Our actual results may differ materially from those stated or implied in such forward-looking statements, due to risks and uncertainties associated with our business, which include the risk factors disclosed in our Annual Report Form 10-K filed with the Securities and Exchange Commission on March 28, 2023, as may be amended or supplemented by other reports we file with the Securities and Exchange Commission from time to time. Forward-looking statements include statements regarding our expectations, beliefs, intentions, or strategies regarding the future and can be identified by forward-looking words such as "anticipate," "believe," "could," "estimate," "expect," "intend," "may," "should," and "would" or similar words. Except as required by law, we assume no obligation to update the information included in this press release, whether as a result of new information, future events or otherwise.  
Investor Relations:
KULR Technology Group, Inc.
Phone: 858-866-8478 x 847
Email: [email protected]
Media Relations:
Further PR
Email: [email protected]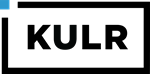 Originally published at https://www.einpresswire.com/article/650436664/kulr-withdraws-proposed-public-offering-due-to-market-volatility