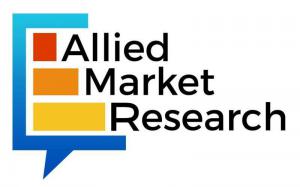 North America Satellite Payloads Market by Orbit Type, Payload Type, Vehicle Type, Frequency Band : Opportunity Analysis and Industry Forecast, 2019–2026
NEW CASTLE, DELAWARE, UNITED STATES, September 5, 2023/EINPresswire.com/ — Satellite payload is the core functional or operating element of a satellite that consists of payloads and bus. It has its own circuitry systems and can operate independently. It is equipped with elemental blocks such as antenna and repeater, required for satellite deployment. Its key objective is to enhance utility capacity of carrying satellite.
Download Sample Pages : https://www.alliedmarketresearch.com/request-toc-and-sample/5789
The growth of the North America satellite payloads market is driven by surge in demand & popularity of several broadcasting services. Moreover, the demand for compact satellites positively impacts the growth of the market. Furthermore, the satellite payload finds its application across various industries such as telecommunication, remote sensing, and navigation, thereby propelling its demand. In addition, reduction in cost of satellite and exposure of this platform in television industry are anticipated to offer remunerative opportunity for market expansion. However, high development cost acts as a major restraint of the global market. Moreover, limited availability of intellectual assets hampers the North America satellite payloads market growth.
The North America satellite payloads market is segmented into orbit type, payload type, vehicle type, payload weight, frequency band, frequency band, and country. By orbit type, the classification is done into LEO (low earth orbit), MEO (medium earth orbit), and GEO (geosynchronous earth orbit). Depending on payload type, the market is divided into communication, imaging, and navigation. Vehicle type segment is classified into small and medium to heavy. As per payload weight, the North America satellite payloads market is segregated into low, medium, and high. According to frequency band, it is fragmented into C, K/KU/KA band, S&L band, VHF & UHF band, and others. By frequency band, the division is into telecommunication, remote sensing, scientific research, surveillance, and navigation. Country wise, the North America satellite payloads market analysis is done across the U.S., Canada, and Mexico.
Interested to Procure the Research Report? Inquire Before Buying : https://www.alliedmarketresearch.com/purchase-enquiry/5789
The companies are expanding their business in emerging markets to increase their regional footprint. They have adopted various strategies such as mergers, collaboration, acquisition, and agreement for business expansion and technological advancements.
KEY BENEFITS FOR STAKEHOLDERS
• The report outlines the current North America satellite payloads market trends and future scenario of the market size to understand the prevailing opportunities and potential investment pockets.
• Porter's five force analysis helps to analyze the potential of buyers & suppliers and the competitive scenario of the industry for strategy building
• Major countries in the regions have been mapped according to their individual revenue contribution.
• The key drivers, restraints, and market opportunities and their detailed impact analysis are elucidated in the study.
• The market analysis covers in-depth information of major satellite payloads industry share of participants.
Procure the Research Report Now : https://www.alliedmarketresearch.com/north-america-satellite-payloads-market/purchase-options
Key Market Players
• The Boeing Company
• Raytheon Company.
• Lockheed Martin Corporation.
• General Dynamics Mission Systems, Inc.
• Airbus S.A.S
• Northrop Grumman Corporation
• Viasat, Inc.
• Intelsat General
• Thales Group
• Mitsubishi Electric Corporation
David Correa
Allied Analytics LLP
+1 800-792-5285
email us here
Visit us on social media:
Facebook
Twitter
LinkedIn


Originally published at https://www.einpresswire.com/article/653861811/revolutionizing-communication-and-observation-the-cutting-edge-trends-innovation-in-north-american-satellite-payloads