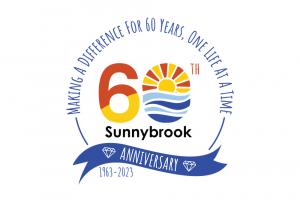 @Sunnybrook_CH qualified by @MSDeptofRevenue as Eligible Transitional Home Organization (ETHO), a new 2023 tax credit now available for businesses & individuals
RIDGELAND, MISSISSIPPI, UNITED STATES, July 14, 2023/EINPresswire.com/ — Sunnybrook Children's Home, a leading nonprofit located in the heart of Ridgeland, MS, is excited to partner with the State of Mississippi as one of only two organizations currently qualified by the Department of Revenue for contributions in support of a new tax credit for Eligible Transitional Home Organizations (ETHO). Recently announced ETHO tax credits are now in effect for voluntary cash contributions to qualified transitional home organizations, and available to both Individual and Business taxpayers.
"Sunnybrook is honored to be included on the short list of qualified ETHO partners," said Myrle Grate, Executive Director at Sunnybrook Children's Home. "We all feel this opportunity is truly a blessing bestowed upon this ministry and it's really a testament to our impassioned staff, Sunnybrook's amazing donors, and everyone who has put the time and effort into supporting the ministry these past 60 years– none of this is possible without those contributions from everyone in our community."
This year marks Sunnybrook's Diamond Anniversary which celebrates the organization's 60th Anniversary (1963-2023) of faith-based ministry providing safe and nurturing homes for foster children and their families. In 2019, Sunnybrook transitioned its service population from foster children of all ages to adolescents aged 16-20, leading the charge to address the critical needs of foster graduates in need of support. Since launching the transitional care program for adolescents, Sunnybrook's impact has resulted in unprecedented success (recent impact survey), far exceeding State and National benchmarks in preparing foster care graduates for life.
Today's ETHO tax credit qualification confirms Sunnybrook's evolution as a mission-minded organization focused on raising the bar as the Gold Standard ready to mobilize and meet the needs of our community's most vulnerable people.
Grate continued, "In the midst of 60 years of ministry, I think it's given us a chance as an organization to sit back and reflect on the 'Why' to make sure we're continuing to honor the legacies of Mr. Alonzo Welch and his fellow founders. As we examine the landscape ahead, it's critical for us as an organization to embrace opportunities that preserve the founders' vision for ministry while cultivating a culture as pioneers to secure Sunnybrook's Legacy for future generations. This tax credit is a logical next step in the natural evolution of this ministry and a transformational milestone that we feel can propel this ministry to new heights."
"What these contributions can provide Sunnybrook is access to critical funding that can unlock a vast amount of resources that our ministry needs to expand programming and extend touch points across many service populations in search of loving, stable home environments in Mississippi and the Gulf South.
Many times, the people we help are coming from environments that lack support, lack the structure, or lack the education of how to acquire basic documentation such as a Driver's License and they have nowhere to turn. Once they are on campus, they want to learn and feel supported and turn their life around to become contributing members of society. On many occasions, all these young people need is a little bit of guidance, stability, and most importantly a structured environment where they feel cared for and respected," added Grate.
Tax Credits Available for Contributions to Eligible Transitional Housing Organizations (ETHO)
While there are some notable differences in the maximum allocations for 2023 Business Contributions versus 2023 Individuals Contributions, there are some similarities. For example, ETHO tax credits share a Carry Forward date of five years.
Additionally, the lone stipulation for ETHO contributions that's applicable for all taxpayer credits, states: "contributions cannot be used for other state charitable credits and cannot be used as a deduction for state income tax purposes".
ETHO Taxpayer Credits – For Individuals:
For individuals, the maximum allocation for 2023 taxpayers is $1,000,000 with no set limit for individuals on the total allocations per ETHO contributions. The tax credit for individuals can be used against two tax-types: Income Tax (50% of tax liability) and Ad Valorem Tax (50% of real property tax liability).
ETHO Taxpayer Credits – For Business Enterprises
For Business Enterprises, while similar guidelines exist, there is a notable increase in the total maximum allocation for business contributions in 2023 ($10,000,000); additionally, the maximum allocation limit is capped at 25% for enterprise taxpayers or $2,500,000. Businesses eligible to apply for an allocation of credit through the Department of Revenue, include:

• Corporations;

• Partnerships;

• Limited Liability Companies;

• Sole Proprietorships.
Tax-types that credit can be used against for Business contributions include:

• Income Tax (50% of tax liability);

• Insurance Premium Tax (50% of tax liability);

• Insurance Premium Retaliatory Tax (50% of tax liability);

• Ad Valorem Tax (50% of real property tax liability).
Additional details and information on 2023 ETHO Tax Credits can be found on Mississippi's Official State Website.
"After 60 years, we're excited to partner with the State of Mississippi to support ETHO contributions which give our ministry the chance to evolve further, diversify our service populations and expand our ministry to serve varying populations. In turn this helps Sunnybrook be a part of the solution in identifying systematic gaps or areas of weakness that need to be addressed.
For those new to Sunnybrook or looking to get involved, there's no better time than now. We invite and encourage those who are passionate about faith-based services to join us in life's Ministry and come be a part in helping Sunnybrook shape our next 60 years", concluded Grate.
To learn more about Sunnybrook, or to make a donation, please email [email protected] or visit sunnybrookms.org/donate.
More About Sunnybrook: Children and youth have called Sunnybrook "home" for 60 years. In response to the growing disparity between foster youth and other young people, Sunnybrook launched its Transitional Living Program in the fall of 2020 and remains dedicated to expanding services that meet the needs of society. Sunnybrook is licensed by the State of Mississippi to provide residential care for older youth who are capable of functioning in a family environment as part of the community and the organization.
Chris Herting
POUNCE Solutions
+1 215-317-4740
[email protected]
Visit us on social media:
Facebook
Twitter
LinkedIn
Instagram
YouTube
The Legacy of Sunnybrook


Originally published at https://www.einpresswire.com/article/644517568/sunnybrook-children-s-home-announces-eligibility-for-mississippi-s-new-transitional-home-organization-etho-tax-credit