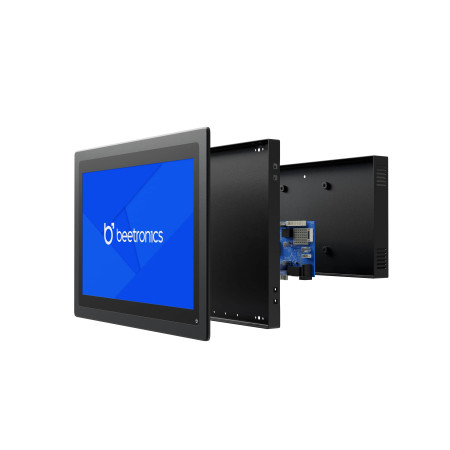 Press Release
•

Sep 28, 2023 09:00 EDT
Specialized in commercial and industrial monitors, Beetronics, announces the launch of an innovative high brightness outdoor touchscreen, geared towards enhancing customer experience

CLAYMONT, Del., September 28, 2023 (Newswire.com)
–
Beetronics, renowned for its superior range of commercial and industrial monitors, is excited to announce the release of its new product line of high brightness outdoor touchscreens. This release reinforces the company's commitment to providing highly reliable and robust display products, designed with the user and integrator in mind. The innovative range offers high-quality visibility, resistance to water and dust, and supports variable voltage settings. The new product line includes a broad range of robust touchscreens varying from 10 inch to 22 inch high brightness touchscreens, boasting a high brightness level of 1000 nits, guaranteeing superior visibility in any environment. These screens are compatible with an array of input options including HDMI, DisplayPort, USB-C, and VGA. The design of the displays is sleek and symmetric, thanks to Beetronics' unique R&D efforts, putting special emphasis on aesthetics and functionality.
Thomas Dekker, CEO of Beetronics, highlights "Our purpose was to facilitate an easy and efficient user experience to both end users and integrators, provided by our high brightness touchscreens. The screens are designed for both indoor and outdoor usage which guarantees optimal performance, making it an optimum fit for a wide array of applications and industries." The screens provide versatile mounting options, are produced using industrial components and feature a robust metal casing, making them suitable for a variety of applications and locations.
Each model in the range has a distinct external dimension, providing customers with the option to select the one that best suits their needs. Customers are quickly gravitating towards this new line, with positive responses about the product's features, particularly the optimal brightness, extensive connectivity, versatility, and stylish aesthetics.
Beetronics continues to reinforce its position with constant innovation in its product line. This new line of high brightness outdoor touchscreens offers a promising leap in the screen technology sector, and the company anticipates high demand and customer satisfaction.
Source: Beetronics
Originally published at https://www.newswire.com/news/beetronics-unveils-new-high-brightness-outdoor-touchscreens-22122497